OUR STORY
Founder-led. Consumer-driven.
For over a decade, Propel and its brands continue to offer easy online experiences on an industry-leading technology platform to provide a range of convenient credit solutions to consumers.
We understand the challenges faced by millions of people without adequate access to credit. Propel is dedicated to bringing appropriate credit solutions to the hands of more consumers and becoming a part of their credit journey. Today, Propel operates under the brands MoneyKey and CreditFresh.
Through our secure and proprietary online platforms, the Propel brands offer an unparalleled customer service experience, robust and automated customer acquisition strategies, proprietary underwriting models and an industry leading loan management system. Our approach provides our customers, our partners, and an ever-increasing number of consumers with financial technology solutions and products that they can count on.
---
BRANDS
www.moneykey.com
MoneyKey is a state-licensed, online lender and services provider for unsecured loans and lines of credit to the everyday consumer. Since its inception, MoneyKey has maintained growth through competitive products and innovative technological solutions. As a service provider, MoneyKey works with bank and boutique lenders, providing them and their customers with stellar technology, innovation, service and accountability.
www.creditfresh.com
CreditFresh partners with banks to provide fully integrated solutions to expand their current product offerings and provide consumers with access to credit and a range of services as they move through their credit journeys. CreditFresh's turnkey system and customizable processes provide partners with the agility they need to be at the forefront of innovation, while ensuring a robust and well-controlled operating infrastructure.
OUR LEADERSHIP TEAM
Clive Kinross
Co-Founder / Chief Executive Officer
Clive is Co-Founder and Chief Executive Officer of Propel Holdings. Propel has developed and thrived under Clive's leadership since its inception in 2011. His financial acumen, bold visionary approach and passion for excellence has steered Propel to becoming a leader in its industry. Clive brings with him a long and successful history of building successful, innovative tech businesses powered by collaborative and dynamic teams. Prior to starting Propel, Clive was Co-Founder and President of OPENLANE, a B2B online exchange for used vehicles, which under his guidance and leadership disrupted the traditional brick and mortar automotive auto auction model, and transformed the industry. OPENLANE was sold to ADESA, a major subsidiary of KAR Auction Services (NYSE:KAR), in 2011. Prior to that, Clive worked for NSA Investments, the largest publicly traded private equity company in South Africa. Clive sits on several corporate Boards and is also a Board Member for the Online Lender's Alliance (OLA), the main industry body representing the fast-growing online lending industry. Clive is a Chartered Accountant and completed his Articles at Arthur Andersen. He also holds a BComm, BAcc from the University of Witwatersrand in South Africa. Clive is an avid world traveller with his wife and two children and never misses a tennis match.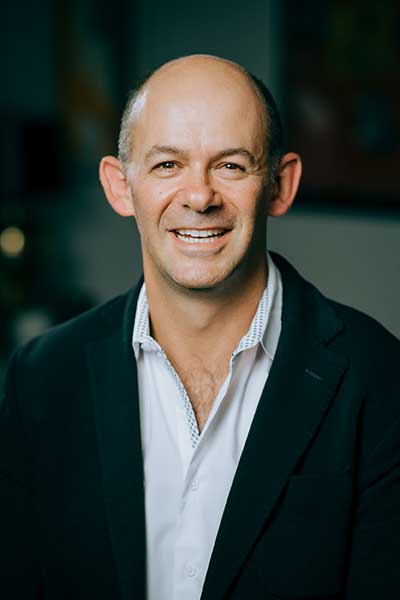 Gary joined the team in 2016 as President of Propel Holdings, bringing with him over 20 years of leadership experience in developing and growing online businesses. At Propel, Gary's focus on Technology Innovation, Operational Excellence and Continuous Improvement has been instrumental in helping the company to scale rapidly and efficiently. Prior to joining Propel, Gary was the Chief Information Officer (CIO) for ADESA, a wholesale auto auction services company and subsidiary of KAR Auction Services (NYSE:KAR). As CIO, Gary was a key member of the ADESA executive team and oversaw technology development for online and brick-and-mortar sites. Gary joined ADESA in 2011 through the acquisition of OPENLANE, the world's leading pure online B2B used vehicle exchange. As co-founder and the CIO of OPENLANE, Gary led the company's technology team from start-up through to scale-up and successful sale to ADESA. Gary started his career at Ernst & Young's Management Services in South Africa, where he worked as an Information Technology consultant on business process re-engineering, software development and enterprise resource planning (ERP) system projects. Gary obtained a Bachelor of Business Science and Information Systems (Hons) from the University of Cape Town, South Africa. Gary lives in Toronto with his wife and two kids and is an enthusiastic cyclist and rugby fan.
Noah Buchman
Co-Founder / Executive Vice President & President, CreditFresh
Noah Buchman co-founded Propel Holdings and currently serves as Executive Vice President and President of CreditFresh. As EVP of Propel Holdings, he drives Strategy and leads the Corporate & Business Development, Product & Analytics, and Customer Acquisition teams; as President of CreditFresh, he oversees and leads all areas of the bank sponsorship programs. Noah has played a transformative role building out the commercial structures and relationships with the company's bank lending partners, largest marketing partners, and main credit bureaus. He works cross-functionally across the entire company championing major initiatives and ensuring the company executes on its strategic plans. His unwavering commitment to customers, colleagues, partners, vendors, shareholders, and his endless drive in seeking growth opportunities have been instrumental in Propel's evolution. Before co-Founding Propel, Noah worked at Air Liquide Healthcare (AI:PA), VitalAire. Noah holds a Master of Business, Entrepreneurship and Technology degree from the University of Waterloo and a Bachelor degree from McGill University. Outside of work, Noah's enjoyment is derived from spending time with his wife and two daughters, travel, hockey, and live sports & entertainment.
Sarika Ahluwalia
Senior Vice President, Corporate Affairs & Chief Compliance Officer
Sarika Ahluwalia joined Propel Holdings as Vice President and Chief Compliance Officer in 2016, and oversees the compliance, regulatory legal and customer experience divisions of the company. Sarika has played a transformative role in building out the company's compliance and regulatory legal function and also spends a lot of her time guiding consumer and stakeholder communication strategies, government relations and other key parts of the company's business. Sarika's ability to navigate complex problems combined with her business acumen and strong legal judgment have been a key component of the company's success to date. Propel prides itself on its strong culture of compliance which has thrived under her leadership. Before joining Propel, Sarika held various legal and compliance roles at Capital One Bank (NYSE: COF), supporting a quickly evolving and innovative business, prior to which she worked at a Bay Street law firm. Sarika holds a Juris Doctor (J.D.) degree from Osgoode Hall Law School, a Master of Business Administration (MBA) from the Schulich School of Business and a Bachelor of Arts from the University of Waterloo. Sarika is called to the Bar of Ontario. Sarika loves nothing more than good food and travel with her husband, two daughters and extended family, all of whom keep her constantly driven.
Jonathan Krauklis
Vice President, Operations
Jonathan Krauklis is an accomplished Call Center Strategist and Operations Executive with over 20 years of experience in a variety of call centers and industries. With a keen eye for process development and optimization, Jonathan specializes in the building and management of customer-facing operational departments. After starting his career in call centres with Scholastic Canada, Jonathan found a niche and incredible success in the call center environment, and continued to expand his career into other related areas, including accounts receivable management. Throughout his career, Jonathan has been responsible for the development and training of multiple departments, specialized programs, and the opening of satellite offices. Joining Propel in September 2012, Jonathan brought with him a wealth of experience in call center and operations management, as well as receivables management. After establishing a successful and high functioning account recovery team during his first seven years with Propel, Jonathan moved onto his current role as the Vice President of Bank Program Operations, where he plays a critical role in new customer growth and development. When Jonathan is not building world class call center teams, he is busy tending to his collection of pop art and cooking up big flavoured dishes for friends and family.
Sheldon Saidakovsky
Co-Founder / Executive Vice President & Chief Financial Officer
As Executive Vice President and Chief Financial Officer (CFO) of Propel, Sheldon oversees all of the company's financial functions, including accounting and reporting, treasury, financial strategy and planning, commercial and transaction structuring, audit and corporate finance. Since Propel's inception, Sheldon has played a lead strategic role in shaping and guiding the business through its various stages of development and growth. Sheldon prides himself on building shareholder value and delivering excellence as a business leader. He consistently inspires confidence with our key business partners including lenders, bankers and investors. Sheldon brings more than 18 years of global experience in building organizations and leading finance teams as well as varied experience in corporate finance, financial analytics and management, strategy, business leadership and commercial structuring. His career began with Accenture (NYSE: ACN) where he held consulting and finance roles in both North America and the UK. Sheldon is a graduate of the Schulich School of Business with an Honours B.B.A. and Specialty in Finance. He also holds a Chartered Financial Analyst (CFA) designation. Outside of work, he loves spending time with his wife and two boys, enjoys studying history and is a huge basketball fan.
Jonathan Goler
Co-Founder / Executive Vice President & Chief Risk Officer
Jonathan co-founded Propel in 2011, creating and leading the Risk and Technology functions. In this capacity, he designed and built the custom underwriting platform, led development of our proprietary loan management system, as well as the software development, QA and business analysis teams. Currently, Jonathan leads the Risk group, which is responsible for all aspects of evaluating the risk of both potential customers as well as broader macro risk: to maximize credit inclusiveness, while protecting against fraud and credit losses. Jonathan brought with him a wealth of experience in artificial intelligence and machine learning, which has translated into Propel's strength as a financial technology leader. Jonathan received his S.B. and M.Eng. from Massachusetts Institute of Technology, with a focus on artificial intelligence, and a Ph.D. in Biological Engineering from University of California, Berkeley. Outside of work, Jonathan spends much of his time in the pool, swimming competitively, and with his husband and two daughters.
Jay Vaghela
Senior Vice President, General Counsel & Corporate Secretary
Jay Vaghela joined Propel Holdings in 2013 as Vice President and General Counsel. As General Counsel, Jay oversees all corporate legal, transactional, licensing, intellectual property and litigation matters for the company. Jay has played an integral role in streamlining all contractual, licensing and transactional matters, building out robust cloud-based contract management and minute book systems for the company. He has also played a significant role in all debt and equity financings, as well as shareholder communications. Prior to joining Propel, Jay worked at a Bay Street law firm where his practice focused on Corporate and Securities law. Jay holds a Juris Doctor (J.D.) degree from the University of Windsor Law School and an Honors Business Administration degree from the Richard Ivey School of Business. Jay is called to the Bar in the Province of Ontario. Outside of work, Jay is an avid martial artist – he is a black belt and instructor in Krav Maga, enjoys playing tennis and golf and spending time with his wife and 2 daughters.
Cindy Usprech
Vice President, People & Culture
Cindy joined Propel in December 2015 and brings over 20 years of experience in strategy, transformation, and operational Human Resources. She has a unique passion for culture development which underpins our full-cycle people strategy and promotes the achievement of business deliverables while remaining true to our core values. Cindy thrives in building high-performing teams within our positive and energized work environment. Cindy's role also includes leadership development, diversity impact, organizational design, employee education and development and promoting open and important dialogue and engagement with employees. Throughout her career, Cindy has contributed as an advisor and change influencer at multiple companies in the technology sector through senior roles at Scalar Decisions, Nightingale, Marketwire, Guestlogix, and 724 Solutions. Cindy brings extensive experience in human capital management and enjoys collaborating, mentoring, and motivating. She has deep knowledge in cross-national and cross-border legislation, talent planning, process, and policies, learning and development, employee relations, and developing employee performance enhancement initiatives. She holds a BA in Sociology from York University, is a member of the HRPA and is an active member of her community.
Brad Sherk
Vice President, Operations & Shared Services
Bradley brings over 20 years of leadership experience in various areas, including customer success, IT operations and facilities management in both the fintech and automotive industries. At Propel, Brad is focused on bringing a holistic, customer-centric and creative approach to his role as an operations leader, which has contributed significantly to the development and excellence of the operations function. With Brad's leadership, Propel has experienced increased efficiencies and effectiveness in numerous aspects of its infrastructure and processes. Prior to joining Propel, Brad was the Director of Operations at Openlane where he led productive teams to build and maintain scalable solutions both in Canada and the US. Brad was also the General Manager at MPI group, where he played a key role in bringing prominent automotive brands into Canada. Brad has a BA in Automotive Marketing from Northwood University. When he's not working, Brad enjoys soaking in the best that the city and country lifestyles have to offer with his husband at their home and cottage.